Young Scientist Fellowship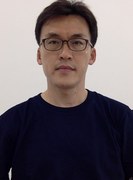 Young Scientist Fellowship Jung, Yookyung
Dr. Yookyung Jung's expertise of research is the development and application of optical imaging methods. He conducted his doctoral studies in supervision of Professor Ji-Xin Cheng in the Department of Biomedical Engineering at Purdue University. His main PhD research topic was to investigate the optical properties of various nanomaterials by the label-free optical microscopy using pump and probe pulsed lasers. During his postdoctoral research in supervision of Professor Charles P. Lin, his research focus shifted to biomedical application of various optical microscopy methods. He has been doing research to understand the stem cell niche environment and the microenvironment of leukemia in the bone marrow of the mouse model by using intravital optical microscopy. Recent research to study the physical properties and function of the micro blood vessels in the mouse bone marrow was published in Nature (April 2016, Distinct bone marrow blood vessels differentially regulate hematopoiesis).
Dr. Jung is also interested in pursuing cancer research and neuroscience deeper utilizing cutting edge intravital optical microscopy methods. While developing novel optical imaging methods that enables faster and deeper imaging, he also would like to understand the microenvironment of cancer such as oxygen concentration, cancer supporting cells, and vasculature by utilizing new imaging modalities.
His broad experiences in the medical research fields on the basis of his knowledge in various optical microscopy methods, which include cancer research, neuroscience, dermatology, immunology and stem cell research through post-doctoral research in Massachusetts General Hospital (MGH) in collaboration with many medical doctors and biomedical engineers, is expected to lead him to contribute to biomedical research field and society.
Educational Background
2002.2

Physics, Seoul National University, Seoul, Korea, BS

2005.2

Physics, Seoul National University, Seoul, Korea, MS

2010.12

Physics, Purdue University, West Lafayette, IN, USA, PhD
* Thesis: Nonlinear optical imaging of nanomaterials and transient absorption microscopy
* Research Adviser: Professor Ji-Xin Cheng
Research Experience
2011.2-2014.2

Wellman Center for Photomedicine, Massachusetts General
Hospital, Research Fellow
Harvard Medical School, Research Fellow
* Research Adviser: Professor Conor Evans

2014.2-2017.8

Wellman Center for Photomedicine, Massachusetts General
Hospital, Research Fellow
Harvard Medical School, Research Fellow
* Research Adviser: Professor Charels P. Lin

2017.9-present

IBS Center for Molecular Spectroscopy and Dynamics,
Young Scientist Fellowship
Honors