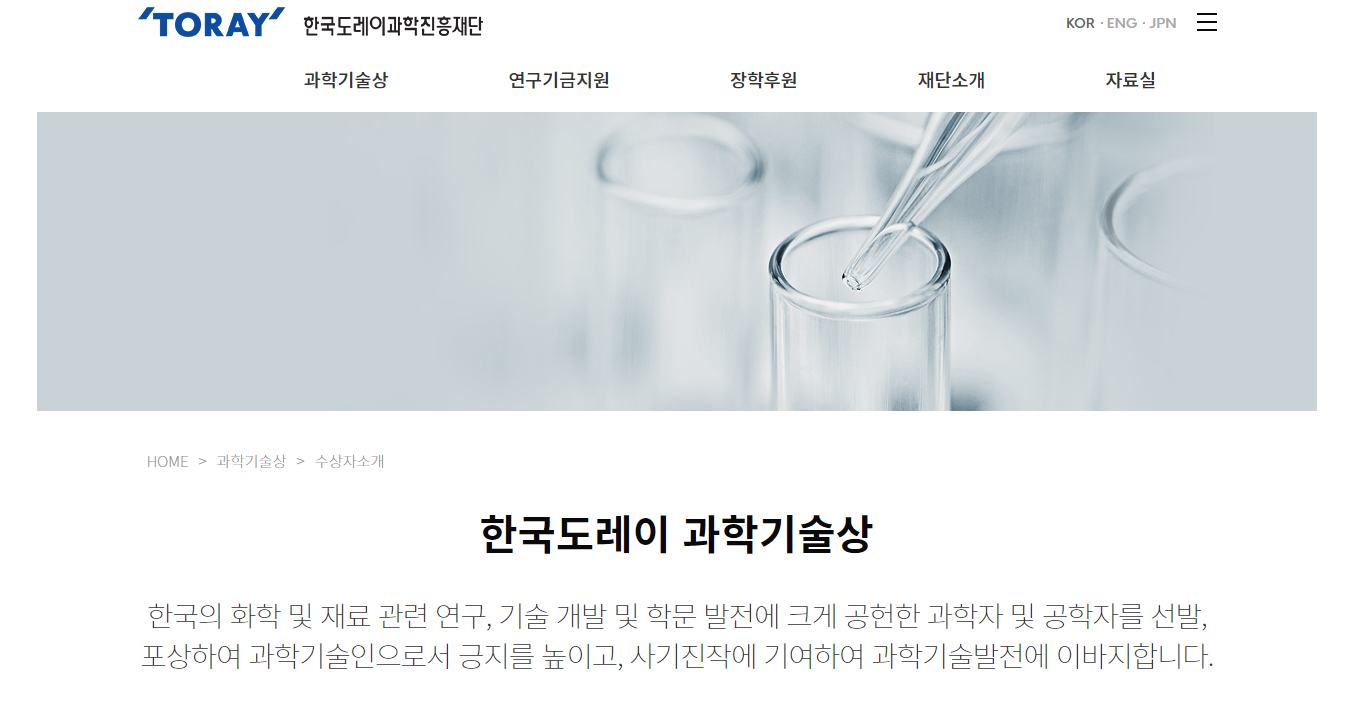 기초분야
조민행 교수는 빛과 물질의 상호작용에 대한 이론 및 실험적 연구를 통해 극초단 분광학, 결맞음 다차원 분광학 및 분자 이미징 분야에서 세계적으로 주목받았으며, 생체분자 구조 및 동력학을 규명하는 분자과학 분야에서 탁월한 연구업적을 이룩하였다.

그동안 연구해 온 다차원 분광학, 양자얽힘 현상을 이용한 양자분광학, 광열현상을 이용한 분자이미징, 간섭산란 현상을 이용한 이미징 등의 연구성과는 이미 세계적인 수준에 도달하여 후속 연구를 선도하고 있다.

최근에는 IBS 분자분광학 및 동력학 연구단의 활동에서 매우 작은 분자를 실시간으로 관찰 가능한 실험 도구를 새롭게 개발해 적외선과 가시광선을 접목하여 세포 내부의 특정 화학 물질들의 이미징이 가능함을 증명하였고, 나노미터 크기의 단백질 분자 하나의 독립적인 움직임을 포착하는 간섭산란 현미경 방법을 개발하는 데 성공했다.
Minhaeng Cho, the director of IBS Center for Molecular Spectroscopy and Dynamics, Korea University(chemistry) was selected for the 4th Korea Toray Science and Technology Award in the basic field. The foundation explained that he presented this award for outstanding achievements in the study of the interaction of light and matter. Congratulations!!
https://www.koreatoraysf.org/kor/sci_002.asp